The foyer inside 4 Parramatta Square in the Walker building is a grand space with a contemporary and modernist feel. High revolving doors in a giant glass cube create a space full of reflections, with puce coloured pylons flanking the void. Poliform seating enhances and elevates the interior into something timeless, universal and appealing.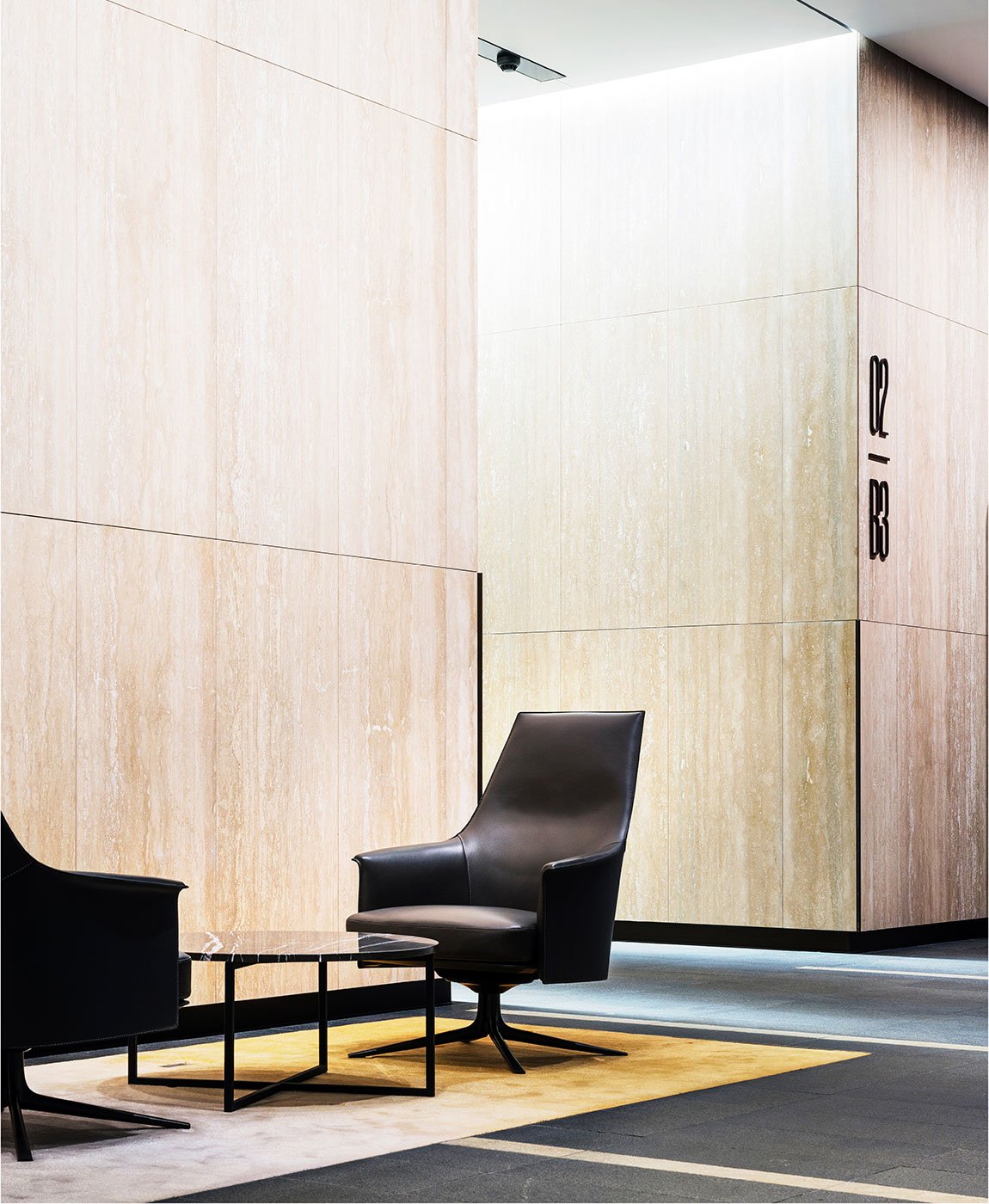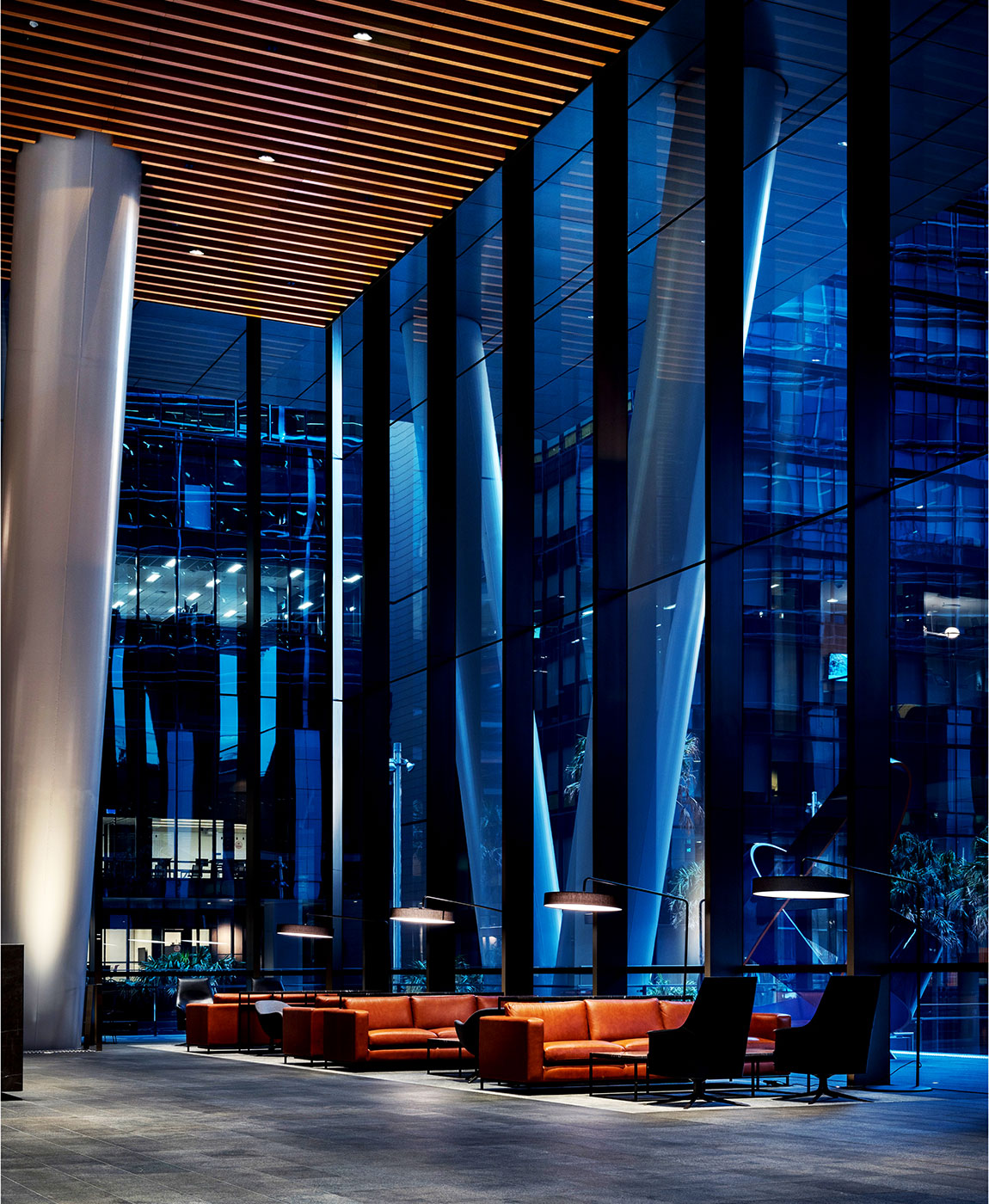 Minimal and sculptural Mad armchairs by Marcel Wanders welcome and invite the guest, whilst the lined, structure of the Standford Lounge armchairs byJean-Marie Massaud, enhance the pared-back interiors by providing irresistibly, elegant silhouettes.
Interior designed by Georgina Holmes, the combination of glass, leather, charcoal and marble creates a muted palette that is classically ageless.
PHOTO CREDIT: Justin Alexander