This month at Milan's Supersalone, Poliform presented its new collection on a custom built 30 metre set which quickly became one of the must see exhibitions of the fair. Guests were immersed in a gallery of images and videos sourced from the Paolo Roversi book Time, Light, Space which created a visual chronicle of the company's 50 years of history. As with the book, the exhibition was a celebration of creativity and innovation and the Poliform values – love for the work, respect for quality and dedication to excellence.
The new collection while designed by different hands all feature considered forms, masterful craftsmanship and superior materials. Explore the latest releases below.
Lexington Storage System

The Lexington system has strong architectural connotations. Designed by Jean-Marie Massaud in collaboration with Poliform's R&D department, it consists of a characteristic frame onto which shelves, drawers and other components can be fitted to create wardrobe systems for the night area and book-shelves for the day area. It has two available configurations – wall-mounted and floor-to-ceiling, which also gives the option of designing two-sided compositions, finished on both front and back. Thanks to the endless flexibility it offers in terms of dimensions, functions and finishes, Lexington marks an evolution in the world of furniture systems – in the direction of the total integration of the different areas of the home.


Drop Mirror

Elegant and precious, Drop is a generously sized round mirror. It features a leather frame that incorporates the strap used to hang it on the wall.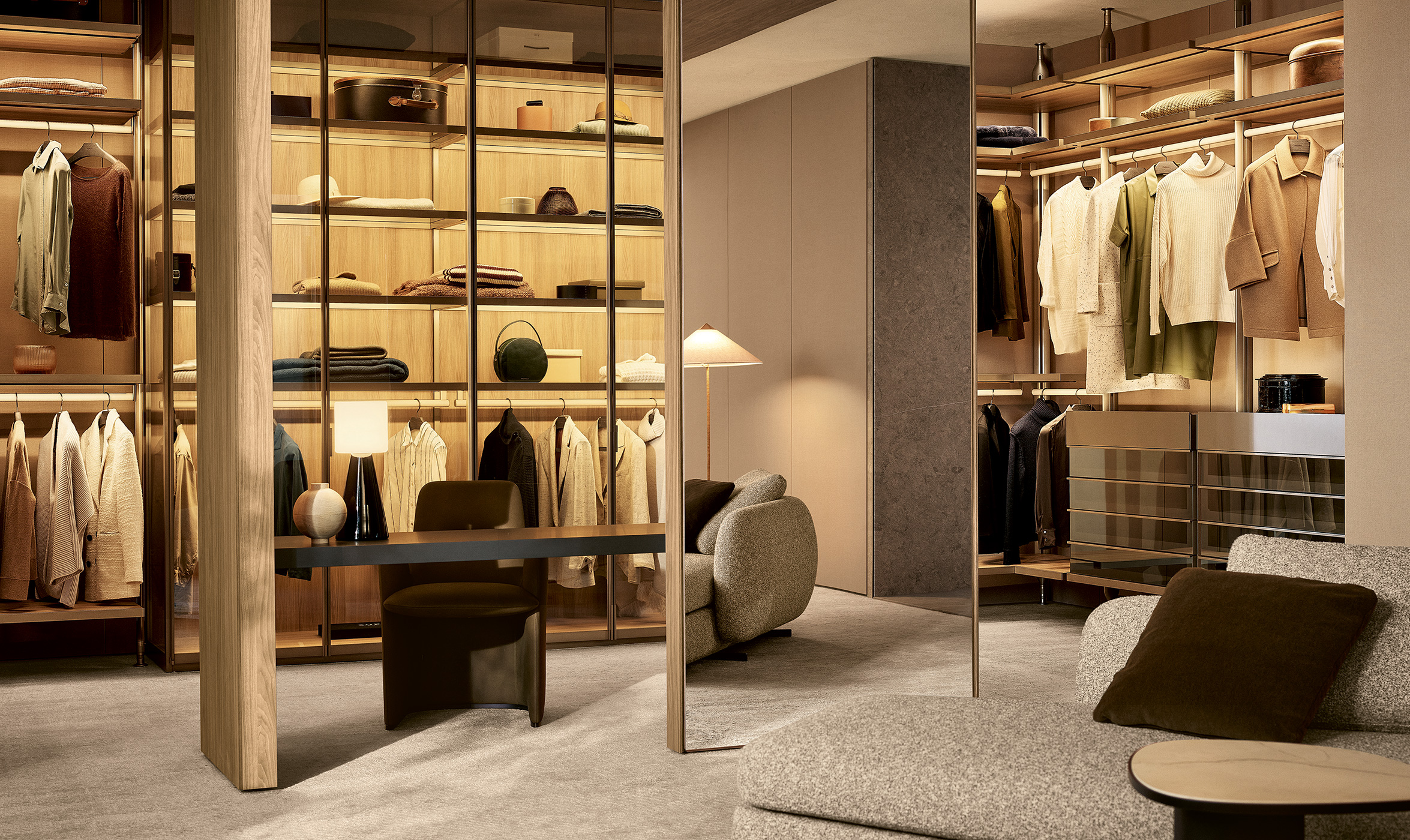 Bristol Sofa

The enveloping comfort of the cushions and the lightness of the armrests distinguish the style of Bristol, a system designed by Jean-Marie Massaud in 2013 and reinterpreted for maximum comfort. The system offers compositional versatility: available in fixed or modular version. The modular version can be composed to create linear, corner or more contemporary curved shapes using the inclined corner element.


Symphony Sideboards

Symphony is a collection of sideboards, where the superior craftsmanship is expressed through precious materials and accurate workmanship which accentuate it lines. Designed by Emmanuel Gallina, the sideboards feature an elliptical shape, enhanced by the wood finish that softly follows the curves. The collection includes elements of different heights and sizes – from the high and medium version with doors, to the low version with drawers or with drawer and open compartment, all on a base with feet.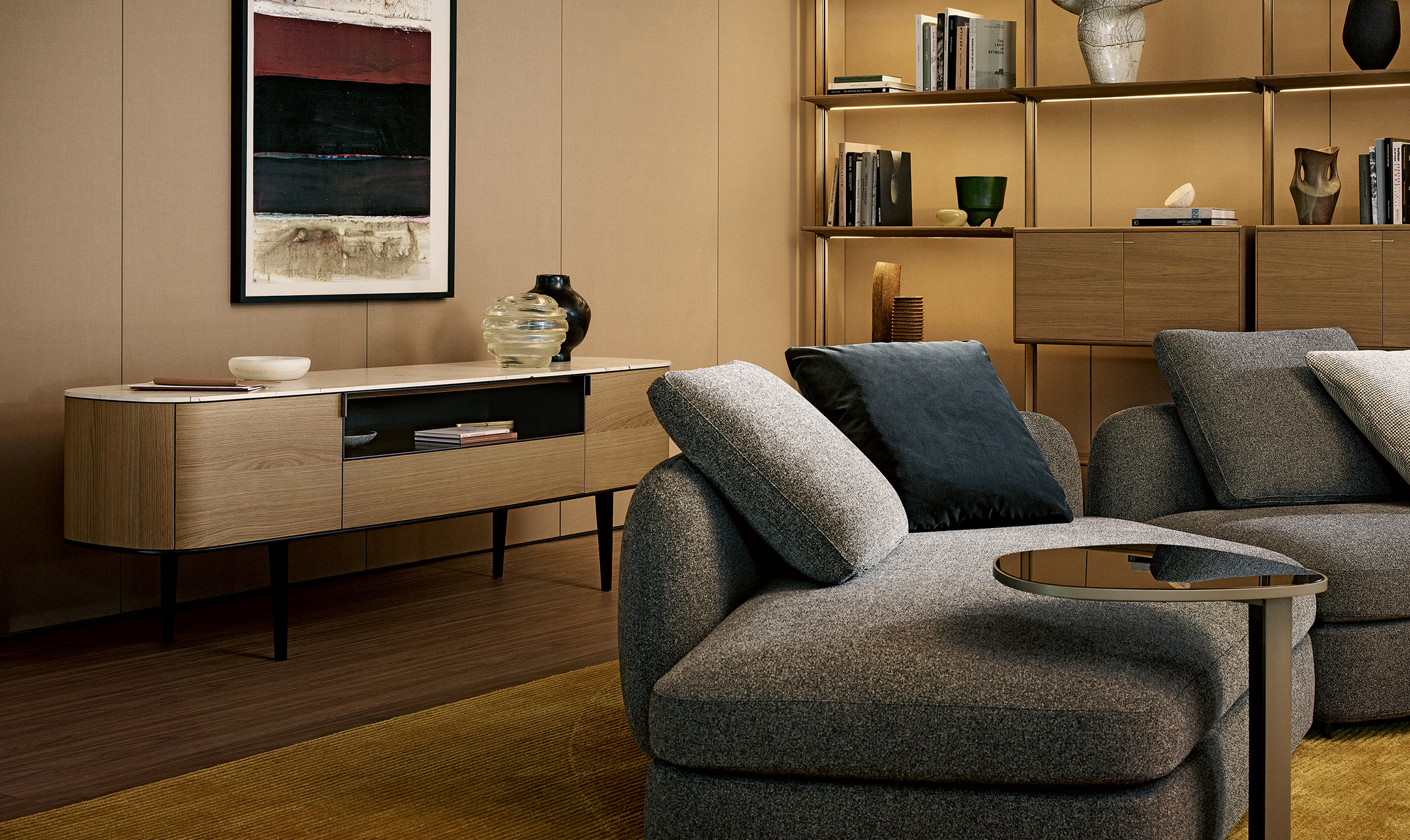 Le Club armchair and Pouf

Inspired by the voluminous hide armchairs of the clubs of the last century, Le Club reinterprets one of the archetypes of design with a contemporary approach. No compromise on comfort nor on the quality of execution for an armchair that lightens the shapes and materials in the name of a more casual elegance. Between craftsmanship and technology, Le Club is destined to become timeless, a new icon of domestic spaces and institutional places.