At the beginning of June 2020 Melanie Grant opened the doors to her new Sydney studio, located in Transvaal Avenue, Double Bay, NSW. Poliform joinery and loose furniture were all hand selected by Melanie to enhance the elegant fit-out.
"I've always loved interiors and really feel having the right pieces truly makes a space," explains Melanie.
"I've worked with Poliform for many years now in furnishing my studios in Sydney, Melbourne and Los Angeles along with my own home, so it only made sense to collaborate once again on our new Sydney studio,"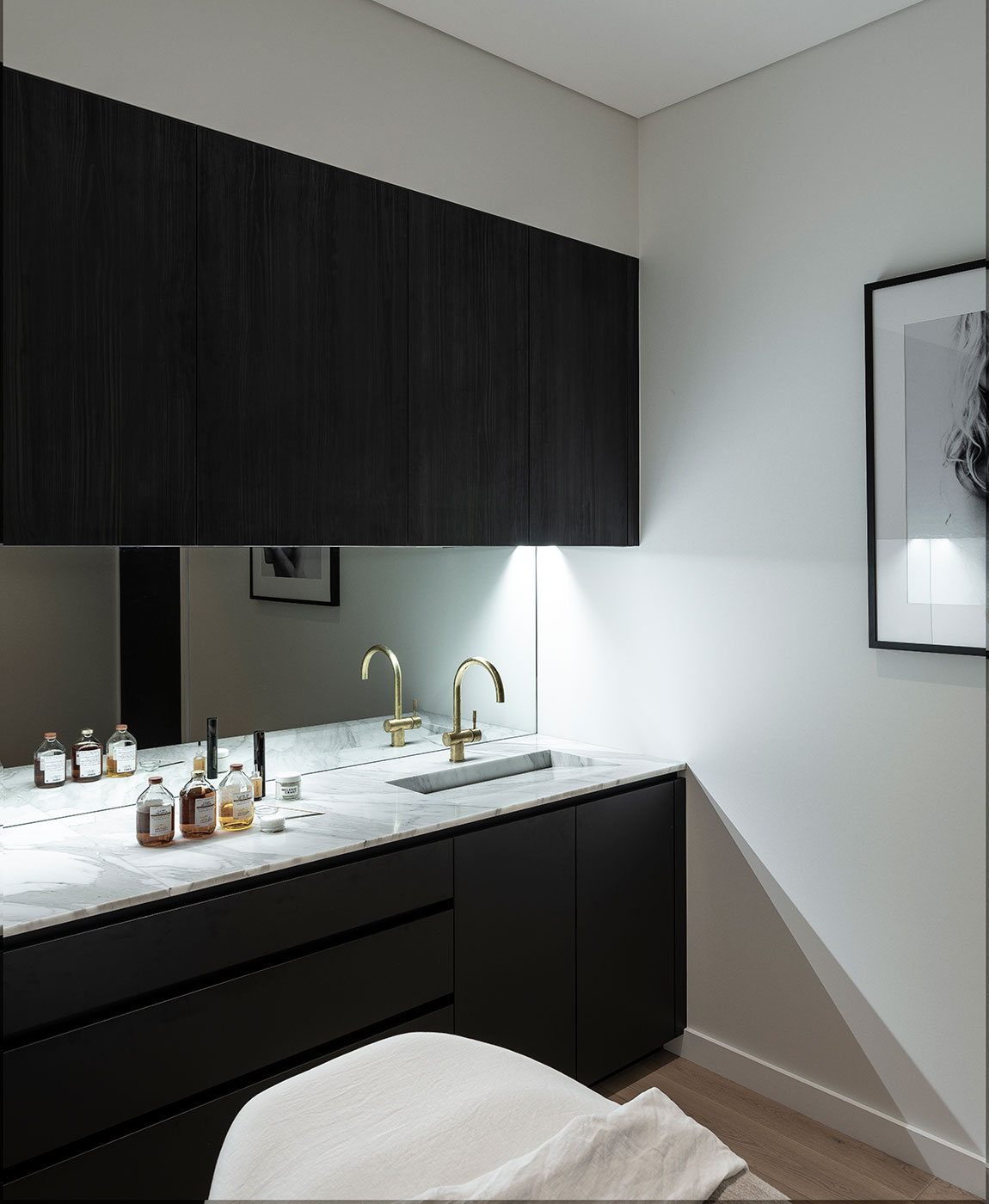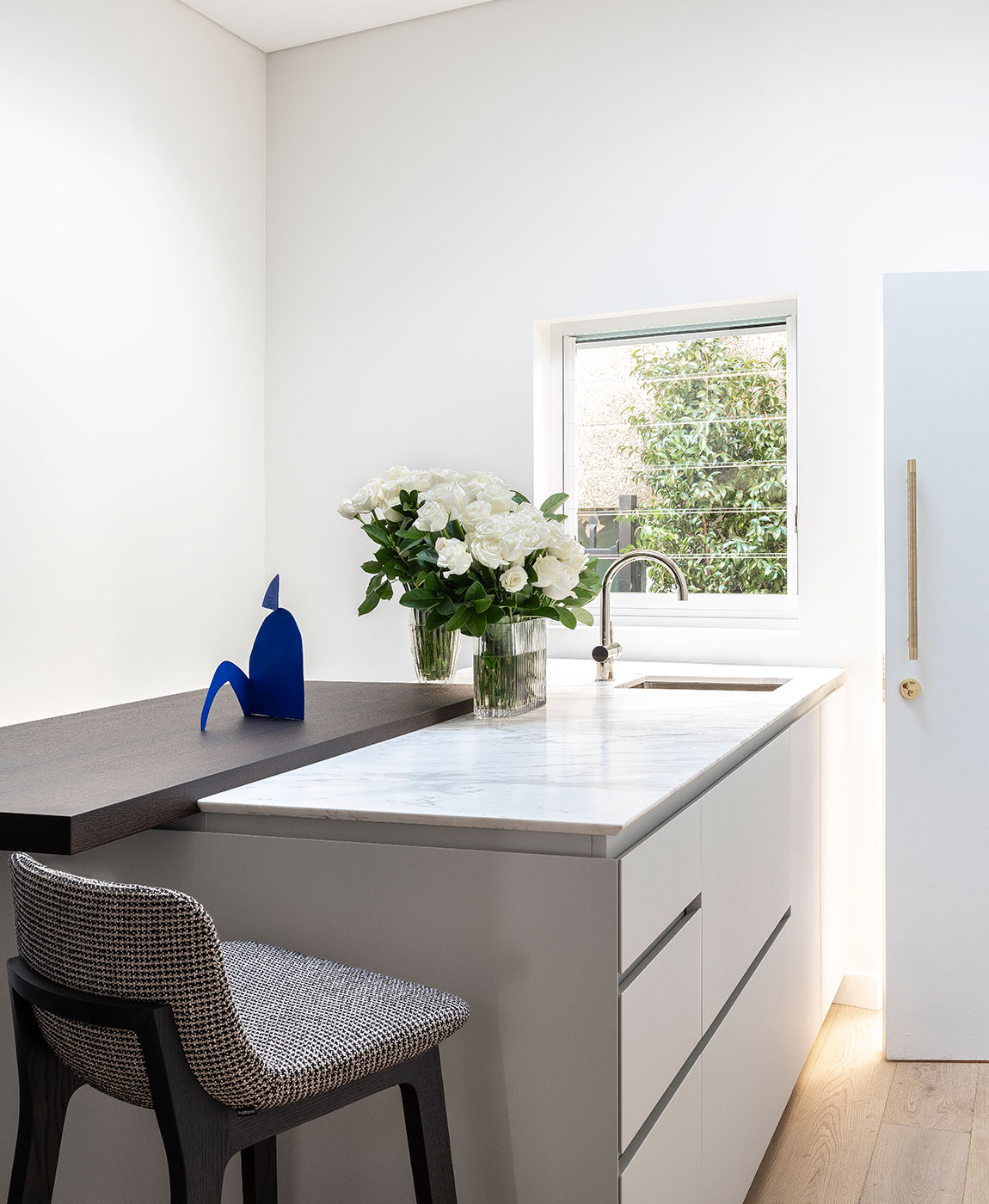 Poliform was chosen to reflect the values that Melanie Grant adheres to as a global leader in skincare. Melanie and her team aim to deliver innovative, best in class services to enhance the health and appearance of their client's skin. As with Poliform, every experience is tailor made to suit an individual's contemporary lifestyle needs.
Melanie Grant's Sydney studio aims to make her clients feel at home, so finding a blend of luxury furniture and joinery, comprising clever design solutions, hardworking finishes and the highest quality materials was essential.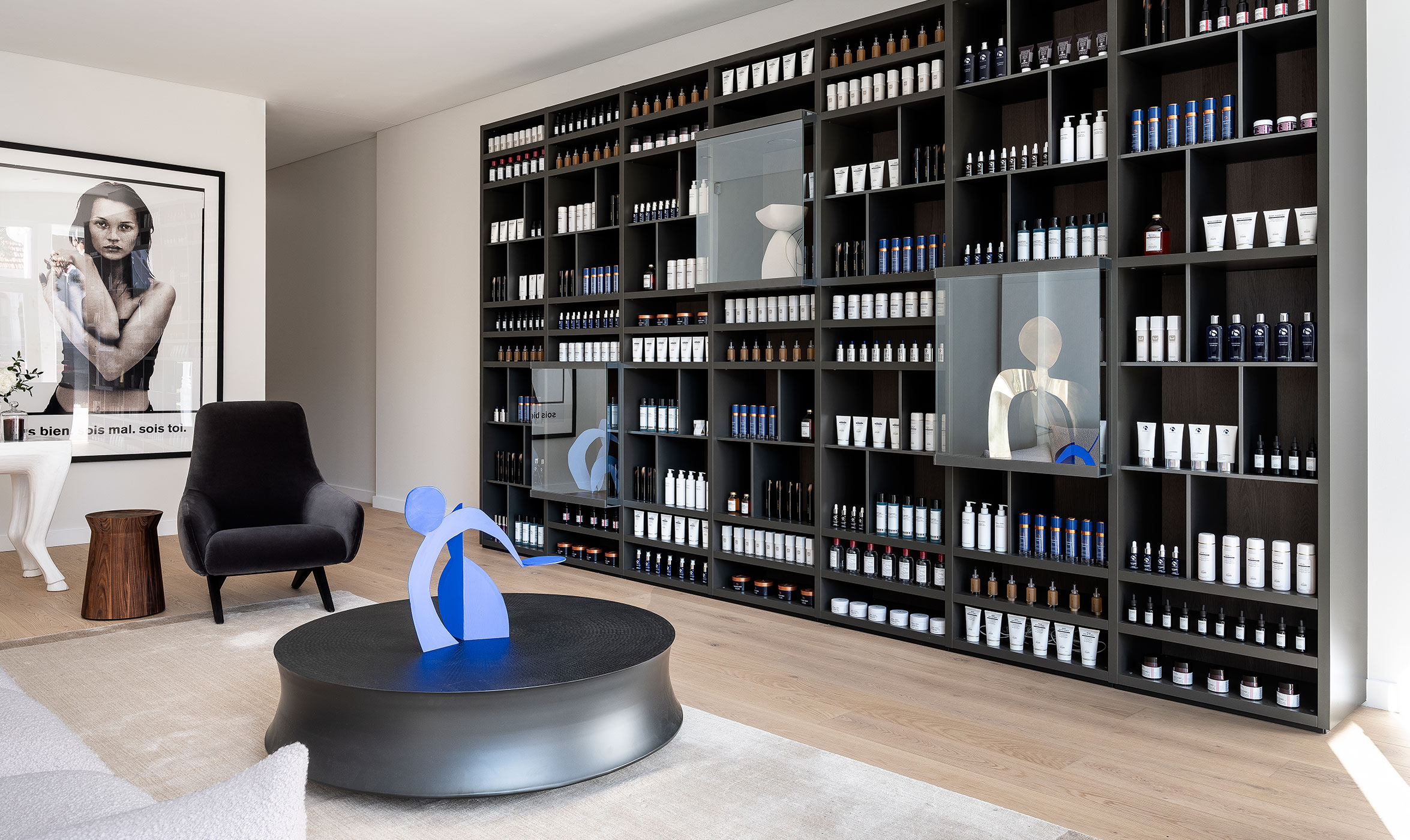 "I love a modern aesthetic with clean lines and quality finishes. For me, form and function are of equal importance," continues Melanie. Poliform pieces are enduring both in terms of wear and design."
The new studio reception is a welcoming, light filled space, featuring Poliform furniture for clients to relax on and a large Poliform wall system which houses both skin care products for the retail business along with beautiful artworks and sculptures to enhance the space.
Three dedicated treatment rooms each contain a custom designed Poliform Alea kitchen, which bring an elegant yet highly functional solution to the clinics work areas. An Artex kitchen was added to the rear, this defining architecture allows for elevated, comfortable dining for Melanie's committed staff, as well as plenty of storage.
"It's always a pleasure working with Cathie and her team. The design process is wholly collaborative from start to finish/ I love knowing that they get just as much joy in finding the right homes for their pieces, as I have in sourcing them." Melanie says.
Products Featured
Melanie Grant Double Bay features Poliform's Alea kitchen in treatments rooms, the Artex Kitchen at the rear offers well resolved additional storage for the clinic while also a functioning as a welcoming kitchen for staff to share meals. Poliform's Wall system, Soori coffee Table. Mad Armchair welcomes clients in the reception.