Named in reference to the Sydney Opera House, Rose Bay Duet is similarly settled on the eastern side of the city. Comprised of two modern homes, the project pays homage to the idea of lyrical, architectural narrative – in particular, the project celebrates the operatic relationship between the two modern homes, the sloping site, the Opera House and the iconic Sydney Harbour Bridge.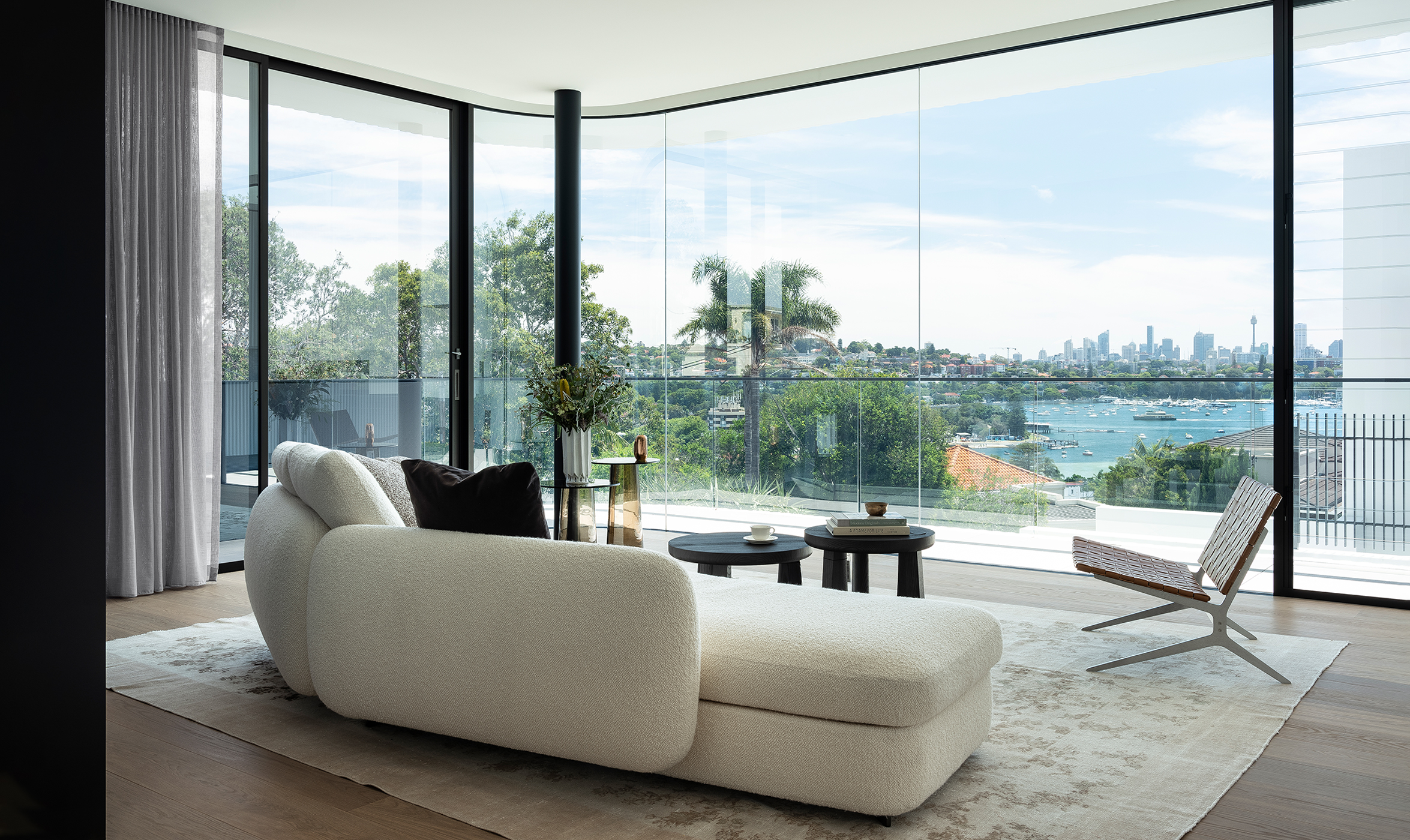 Appointing a specific design team to each of the two modern homes, Stafford Architecture creates dual unique outcomes that share select character qualities. Whilst both houses maximise the incredible views available and feature an exterior of simple materiality, one house has feminine characteristics while the other projects a more masculine impression.
Collaborating with Poliform Australia, Stafford Architecture enjoyed a smooth creative process. With access to the entire Poliform range, seeing both modern homes benefit from elegant joinery, textures, finishes and soft furnishings.
Rose Bay Duet is a well-considered and intuitive feat of interior design and architecture. Stafford Architecture applies the Poliform Australia collection with enthusiasm and intent, crafting modern homes that rejoice in a sense of connection.
Article was first published on The Local Project and was in collaboration with Stafford Architecture and Poliform Australia.
Explore the Rose Bay Duet Edit
Photography by Tom Ferguson
Architecture by Stafford Architecture
Interior Furnishings by Poliform Australia
Build by Blue Label Construction
Interior Design by Talia Nemes, Blue Label Design
Landscape Design by Christopher Owen and Blue Label Construction
Production by The Local Project