"Overgrown and dilapidated, when purchased, the house was a very small stone cottage," explains lead architect Hugh Campbell. "Dating from 1881, the building was taking no account of its hillside position, overlooking the Land Cove River below," explains Hugh.
"The potential views and the large block are what initially attracted our client Linda Habak to buy it. The brief was to transform the cottage into a much larger family home, but with a gentle hand, so as to retain its charm and character.
"Our client is an interior designer and she has a cultured eye, so we collaborated closely with her on the design of the interiors."
As Hugh explains, in the Campbell Architecture way, his team sought to create a calm haven that sits beautifully within its garden setting. Their aim was asked to create something spacious and functionally fitting, for a professional couple with three daughters, who wanted a home that could grow with them.
To achieve this, the house was expanded in all directions, creating a home three times the size of the original. The design focused on opening the house out into its garden and down toward the beautiful water views.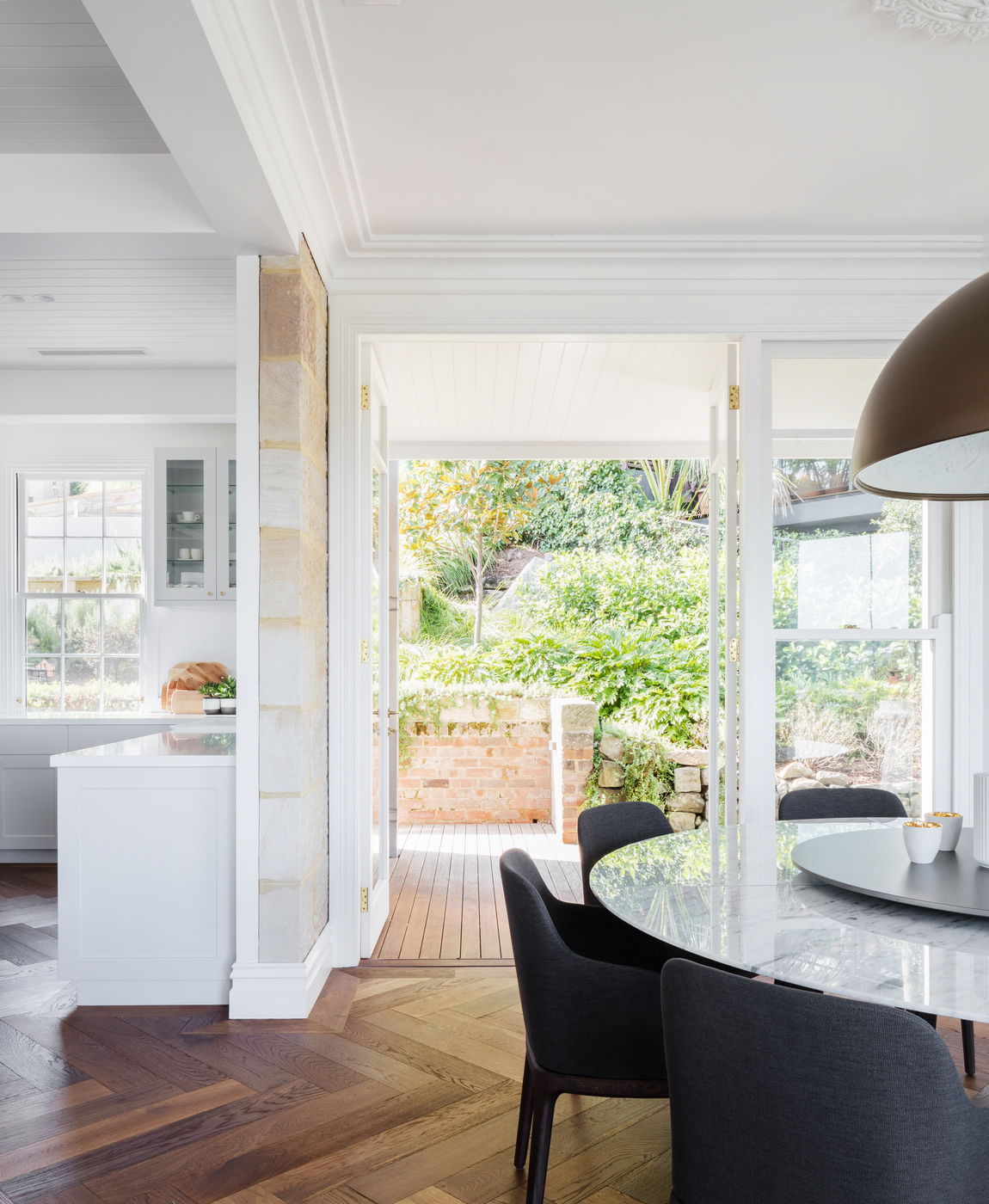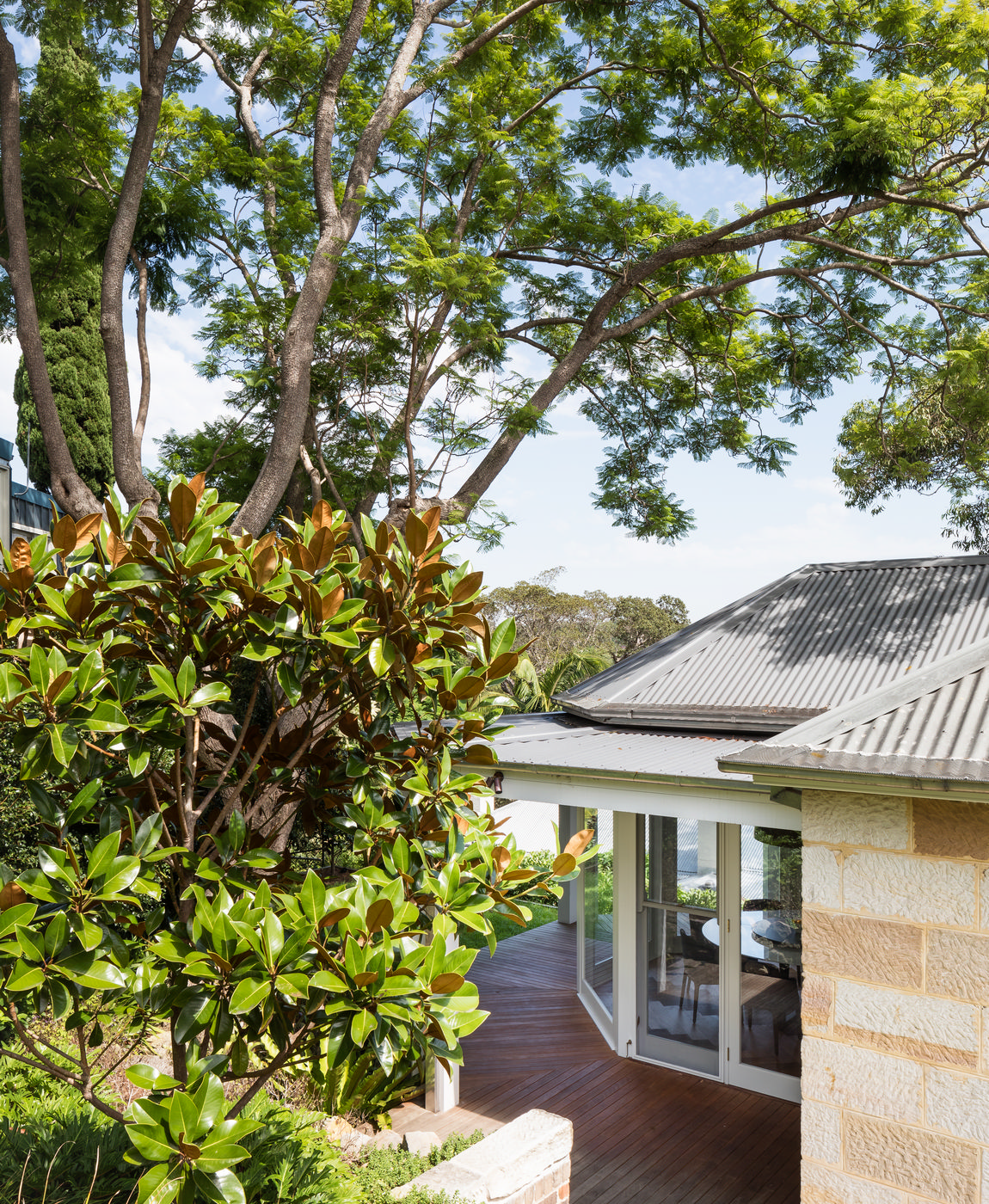 "What was the entire floor plan previously, is now an open plan living and entertaining zone. For the dining room, the space was designed around the client's desire for a large round dining table. Here the hexagonal form reflects the design of the original heritage stone staircase of the house and reaches out into the surrounding garden," says Hugh.
"In this project the dining room is a standout. Its position sets off the showpiece formal axis with the functional. The three sides of glass and covered verandah it looks onto are overhung by a jacaranda which make it a beautiful space to be in day or night and the choice of furniture works perfectly too!" Hugh says.
The biggest challenge over two and halve years was to design in-line with the strict heritage conditions.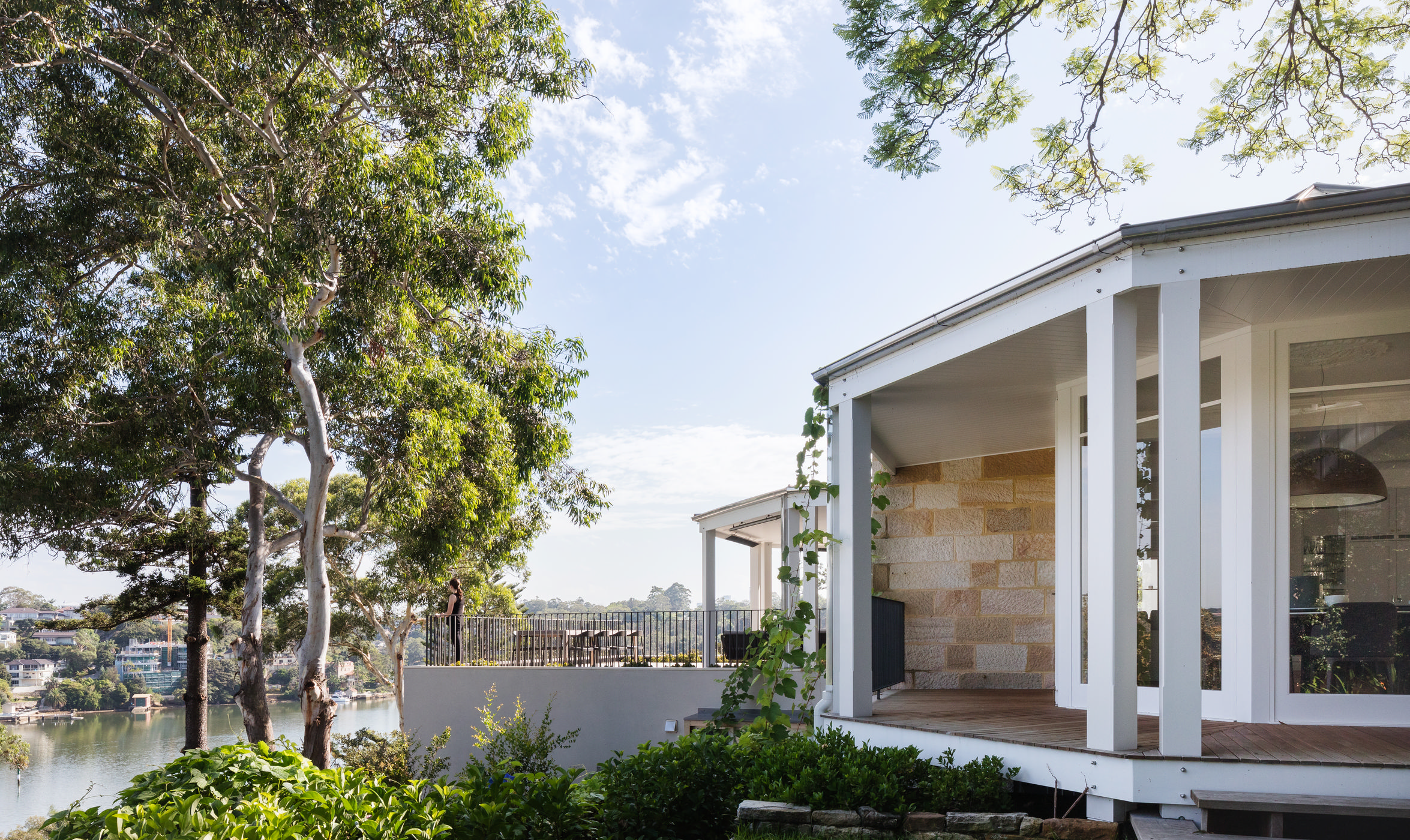 "Massaging heritage homes into contemporary living spaces, takes a romantic and gentle eye," laughs Hugh. "Concentration of scale and proportion was very important to create a natural balance."
The end result is a private residence with character and flow. One that both architect and client are happy with.
"That we have been able to balance the formal and functional in the arrangement of spaces for a modern family, means this house retains its heritage charm without being 'restored'.
It is a classically soft and gentle, yet reads as a very contemporary presentation."